Hey webmasters I get a lot of emails about dating site but as of late many people have been asking me, 'How to create a white label adult cam site'  This  is the video we slapped up on this topic. I, quite frankly had a sandwich in the microwave and it was an Italian with all the toppings so you can tell where my mind was at about 3 minutes in. Anyway, nothing at that video link below but a few points so no need to click on it. Instead follow the link below to get started. You can have your own money-making adult cam site live within 15 minutes using this solution below.
So you want to learn how to create a white label adult cam site and make money with it?
Video being updated. Follow link below and also compare white label adult cam sites here.
FULL ARTICLE HERE–— we compare webcamwiz, AWE, Bongacash, VideoSecrets, and more to show you the best with marketing advice and tips.
Simple instructions and comparisons of the options and programs!
So I took 3 months toy around with how to do this and to see which programs did the best. Here is what I found out. (UPDATED JANUARY 2015)  Streamate white label site are no longer offered but there is a new white label adult webcam programs called CamsPower that has done extremely well for us. I can personally vouch for it. That program is again called CamsPower.com.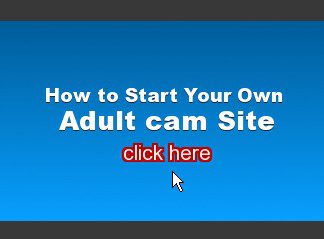 Our second BUT SECOND BY A LARGE DISTANCE is webcamwhiz from pussycash.
I would just leave you with this tidbit of first hand knowledge as well…
Do set up a white label adult webcam site at CamsPower but also do focus on a proven brand via affiliate marketing. After having a streamate white label and comparing that the their affiliate program; providing you get good traffic and know how to do online marketing you can make money with white label adult cam sites by keeping in mind the brand and the trust that they already have with consumers. Sometimes setting aside your ego is the best business decision and using the affiliate program. The fact is the registration rates will be higher because streamate markets their brand. You benefit more over time when you promote a brand that has the kind the resources this company does. We now spend 60% of our time using the streamate affiliate program and just 40% of our time on our streamate white label. I suggest you do both though and compare on your own to see what works best for you. Again the CamsPower program is here.